Rahul Dravid is known as the world's most calmest and sweetest gentleman to have ever played the game of cricket. Hardly, do you see the legend expressing his emotions too openly. However, in an advertisement for the brand CRED, we got to see one of the most funny and unbelievable scenes at the same time.
The advertisement was about Rahul Dravid expressing his anger and bashing cars in a bad traffic situation. 'The Wall' even claimed himself to be 'Indranagar ka Gunda'. As expected, the video took the internet by a storm and created buzz around everywhere.
Here is the video in case you have not watched it yet.
Sehwag Reveals Dravid's Angry Bashing on MS Dhoni
Rahul's former teammate Virender Sehwag dropped a bombshell and revealed that he had seen the former India captain get furious at MS Dhoni during the side's Pakistan tour in 2006.
MS Dhoni made his debut for the Indian cricket team under the captaincy of Sourav Ganguly but Dada himself was soon removed from the team thereafter as Dravid took over the leadership. It was early days for MS in the national team.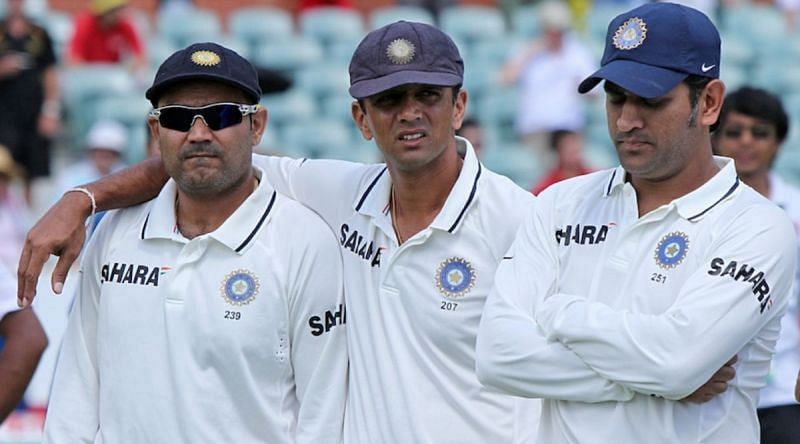 According to the opening batsman, Dravid got furious at a shot played by MS Dhoni that got him out exposing his casual approach.
"I have seen Rahul Dravid get angry. When we were in Pakistan, and MS Dhoni had been a newcomer, he played a shot and got caught at point. Dravid was very angry with MS Dhoni. 'That's the way you play? You should finish the game.' I was myself taken aback by the storm of English words used from Dravid, although I didn't understand half of it."
"When MS batted the next time, I could see he was not hitting too many shots. I went and asked him what was wrong. He said he did not want to be scolded by Dravid again. I will finish the quietly and go back," Virender Sehwag added.