The 2nd Test match of the ongoing India-England series had it all what it takes to be a perfect Test match. The Drama, the tension, some great cricket and a hell lot of emotions.
While India won the Test match on the last day, a lot of heated words were exchanged between the two sides on the course of the match. Indian skipper Virat Kohli obviously lead the pack in this department too and did not shy away to reply to anything from the English side.
The most eye-catching spat though was between Kohli and the England bowler James Anderson.
On the fourth day, the two were seen having an altercation during the 17th over of the Indian innings, which was Anderson's ninth. By whatever was heard on the stump mic, Kohli was heard questioning Anderson: "What was that? huh? Swearing at me again, like Jasprit [Bumrah] huh?", to which the pacer responded saying: "You can swear at me all you want. No one else can."
But things got even more heated when Kohli responded with: "You play by your own rules. You are calling me a Fu***** Pr*** for running too? This isn't your backyard!", with Anderson responding: "I think that bowlers can run through the crease too." A pestered Kohli was then heard saying: "Yeah, yeah, yeah, yeah. Chirp, chirp, chirp. This is what old age makes you do," as Anderson went back to deliver the next ball.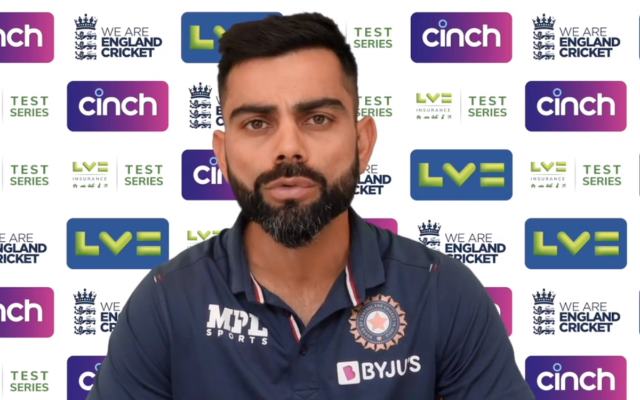 When asked about what had provoked the Indian skipper to speak all that he did, Kohli told that everything that happened was transpired in the heat of the moment and recalling them now was not necessary.
"I can't give you details of the words of what was spoken. That's for cameras and stump mic. What's said and done on the moment gives extra motivation. The details are not necessary to be discussed after, because it happens in the moment," expressed Virat Kohli in the Virtual Press Conference on August 24th.