Indian skipper Virat Kohli expressed his confusion regarding Rohit Sharma's absence from the Indian team and the condition of his injury. He that there is no clarity over the fitness of India's limited-overs vice-captain Rohit Sharma. Rohit had suffered a hamstring injury during the just-concluded 13th edition of the IPL and hence was ruled out of the Australian tour.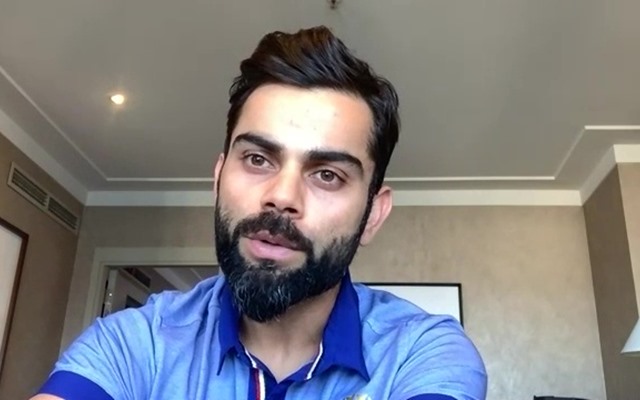 However, the batsman was later added in Test format after he started playing in the IPL again for his franchise Mumbai Indians. It was expected that Rohit would board the flight from the United Arab Emirates (UAE) for Sydney with his Indian teammates but the opening batsman surprised everyone by travelling to India after winning the IPL 2020 final for his team MI.
Rohit then went to the National Cricket Academy (NCA) in Bengaluru to undergo rehabilitation and get completely fit for the Test series. It was speculated that the Board of Control for Cricket in India (BCCI) had suggested the batsman the same.
However, the situation took a complete turn when recent reports alleged that nobody in BCCI asked Rohit to return back to India and go to NCA. There were other assumptions that Rohit returned to India as his father was suffering from Covid-19.
Virat Kohli Opens Up About Rohit's Absence from The Team
Skipper Kohli recently had a virtual press conference where he stated that no clear information was there regarding Rohit Sharma and his condition.
"We had no information whatsoever on the reason why he is not travelling with us. The only other information we have received officially that he is at the NCA and he will be further assessed on December 11. From that selection meeting to IPL finishing till the last e-mail, there has been no information, lack of clarity and we have been playing the waiting game on this issue for a while, which is not ideal at all. It has been confusing," Virat Kohli said in the virtual press conference.