Indian uncapped leg-spinner Varun Chakrwarthy is under the radar for some under-performance in the fitness parameters set by the BCCI.
The KKR leggie is part of the Indian T20 team against England which would be playing as many as 5 T2o Internationals.
Varun was also selected for the Australian tour after a mind-blowing run in the IPL 2020. However, the spinner had to miss out on account of injuries. 
According to the current fitness benchmark set by the BCCI, a player has to complete a run of 2 KMs under 8.5 minutes or have a minimum score of 17.1 in the Yo-Yo Test.
Chakravarthy was included in the 19-man squad for the England T20Is earlier this month, along with new and deserving faces Suryakumar Yadav, Ishan Kishan and Rahul Tewatia. If he doesn't make it for the England series, it will be the second time in a row that the 29-year-old will miss out on a chance of making his international debut.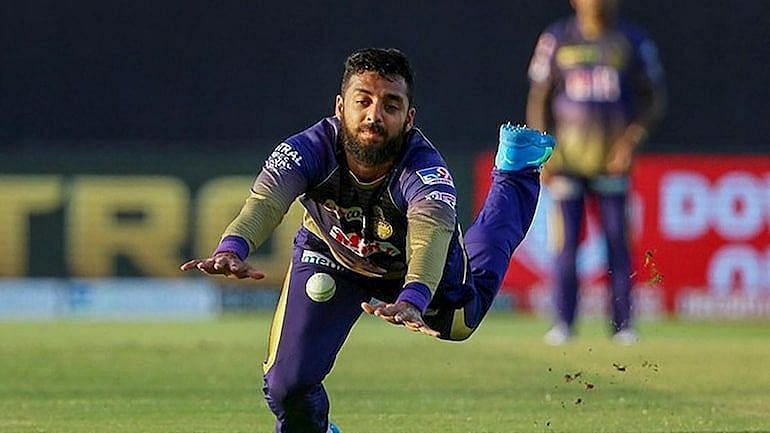 The 29-year old wrist spinner is currently training with the Kolkata Knight Riders team in Mumbai. Earlier, he spent nearly three months at the NCA, working on his inability to throw.
Surprisingly, he is not part of the ongoing Vijay Hazare Trophy, as the Tamil Nadu Cricket Association (TNCA) views him as a T20 specialist. But he was not selected for the Syed Mushtaq Ali T20 tournament either.
Ind Vs Eng: Jasprit Bumrah to Miss Last Test Against England
Ind Vs Eng T20s: IPL 2020 Performers Getting Chances
The Indian squad for the 5 T20s against the Englishmen has a lot of well deserving faces who performed amazingly well in the IPL 2020.
Suryakumar Yadav, whose absence in the squad against Australia invited a lot of criticism for the selectors has finally been called up for National duties.
Rahul Tewatia and Varun Chakravarthy himself have made it to the Indian squad, thanks to their match-winning performances in the IPL 2020.