Rohit Sharma is known to be a skipper who trusts his players and spares no chance to fill them with confidence and self-belief. This is why Mumbai Indians is filled with inspiring youngster stories.
Batsman Ishan Kishan also has revealed something similar about the Indian opener. He said that Rohit was someone who right from the very start helped him retain his original style and game which he was comfortable playing with.
The wicket-keeper batsman from Jharkhand even went on to tell that Rohit even allowed Ishan to hit a six on his very first ball of the match. He further told him that he will talk to anyone who has a problem with it.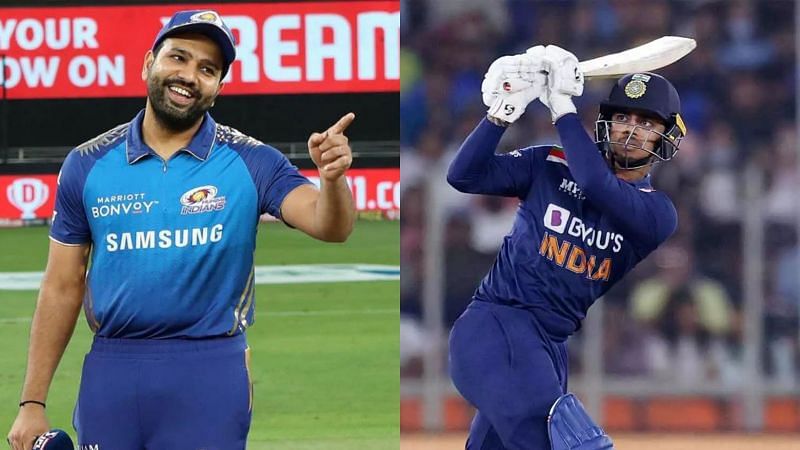 "He keeps everything very simple and doesn't complicate much. For example, if he feels I have to take more singles, then he won't say this to me during a match but rather just come to me during practice and say, 'See Ishan you can hit a six whenever you want so you just focus on taking singles right now. Try and take 5 singles out of six balls.'""Even while batting, when he looks at me and if he thinks that I am a bit confused because of my performances, he just comes to me and says, 'Go and play your own game without worrying about anything at all. Even if you want to go for a six on the first ball and you get out… aur tujhe koi kuch bolta hai toh usko bol mujhse aake baat kare (if someone says anything to you, ask them to come talk to me)." – Said Ishan Kishan
This is the reason why Rohit Sharma is also considered a great white-ball cricket captain and sometimes even regarded superior to Virat Kohli by some. He gets the best out of his players by letting them be themselves and play the game in the most natural way.