Former batsman and MP Gautam Gambhir has lauded Chennai Super Kings after they retained most of their players for the IPL 2021. They have let go just 5 players that too were reasonable. Gambhir believes that it was very professional of the franchise to back most of their players for the upcoming edition of the Indian Premier League.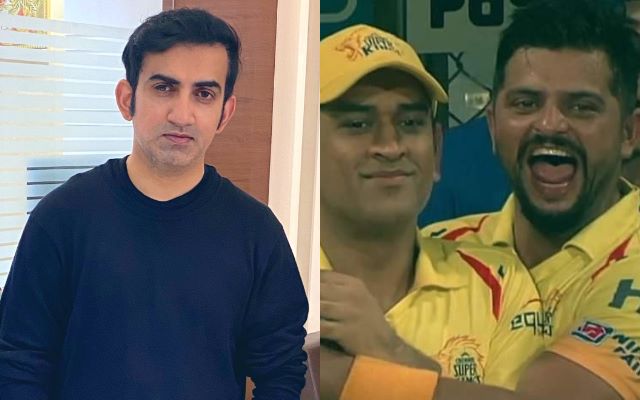 On the other side, there have also been sides like RCB who has gone again with its usual tactics of making wholesale changes and released 10-players out of their pool. On other hand, franchises like CSK have shown confidence in their players and have only released the extra baggage. In the same line, former Indian batsman Gautam Gambhir has applauded CSK for not making major changes to their team before the auctions.
"Getting a Seat in a Mumbai Local requires skill. Facing Fast Bowlers is Way Easier"-Shardul Thakur
CSK have just released five players out of their squad, including Kedar Jadhav, Piyush Chawal, Murali Vijay, Harbhajan Singh, and Monu Kumar. Apart from them, Shane Watson is automatically out of the pool, as he has already announced his retirement last year from IPL. Gambhir stated that it is the right strategy to not make drastic changes in the team, and MS Dhoni is one skipper who doesn't think much far ahead. Instead, MS Dhoni likes to stay in present only.
"This is MS Dhoni's specialty. I have always said that MS Dhoni does not think too far ahead. He only thinks about building the team for a particular season, and that is the difference between CSK and RCB. People are saying that CSK had a very bad season and need an overall revamp, but despite that, they have left only five players. On the other hand, RCB have left ten players even after qualifying for the playoffs," said Gambhir is Star Sports show Cricket Connected.

"CSK's success story in the IPL is a balanced mind which knows how important it is to give security to the players, not only to those players who are in your playing XI but also all the players who are sitting in the dressing room," concluded Gambhir.