Team India's run in the year 2021 was quite mixed to be honest. Started with the great Gabba Fortress Breach and the England tour which the Indians won comprehensively. The IPL 2021 also came in between but Covid-19 made an absolute horror of it and it was postponed after a few cases arose inside the bubble.
The T20 World Cup was also hosted this year which ended in the league stage for the Indian team. It was then, when many controversies also floated regarding the captaincy changes and the rifts between the board and some players. The year ended however ended on good note when Virat Kohli's men won a historic Test match against the Proteas in Centurian.
The year 2022 will hopefully be a great one for the Men in Blue as many exciting series and tournaments are lined up for them to play and win.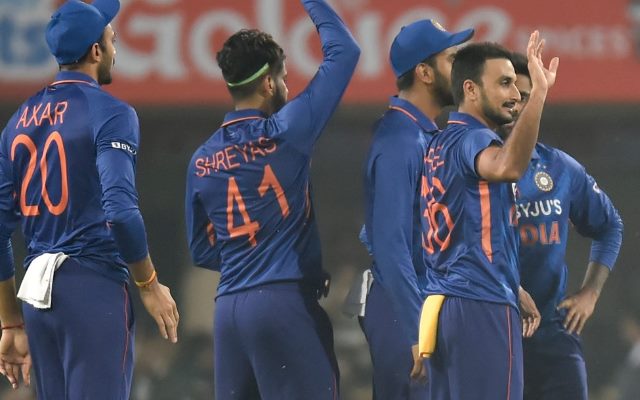 Here is the full schedule for you have a look on:
Team India 2022 Full Schedule
India tour of South Africa (continues)
January 3 – January 7: Second Test, Johannesburg
January 11 – January 15: Third Test, Cape Town
January 19: First ODI, Paarl
January 21: Second ODI, Paarl
January 23: Third ODI, Cape Town
West Indies tour of India
February 6: First ODI, Ahmedabad
February 9: Second ODI, Jaipur
February 12: Third ODI, Kolkata
February 15: First T20, Cuttack
February 18: Second T20, Visakhapatnam
February 20: Third T20, Trivandrum
Sri Lanka tour of India
February 25: First Test, Bengaluru
March 5: Second Test, Mohali
March 13: First T20, Mohali
March 15: Second T20, Dharamsala
March 18: Third T20, Lucknow
March-May: IPL 2022
South Africa tour of India
June 9: First T20, Chennai
June 12: Second T20, Bengaluru
June 14: Third T20, Nagpur
June 17: Fourth T20, Rajkot
June 19: Fifth T20, Delhi
India tour of England
July 1: Rescheduled Fifth Test, Birmingham
July 7: First T20, Southampton
July 9: Second T20, Birmingham
July 10: Third T20, Nottingham
July 12: First ODI, London
July 14: Second ODI, London
July 17: Third ODI, Manchester
September: T20 Asia Cup in Sri Lanka
Australia tour of India
Four Tests, Three T20s
October 16-November 13:  ICC T20 World Cup in Australia
India tour of Bangladesh
Two Tests, Three ODIs
Sri Lanka tour of India
Five ODIs