Indian Cricket fans could not have imagined a more devastating start for their team in the ongoing T20 World Cup. Not only did they lose the much awaited encounter against Pakistan but they also made their semi-final hopes bleak by losing to the New Zealand team.
The qualification conundrum in Group 2 of the ICC Men's T20 World Cup 2021 took a turn on Sunday with New Zealand's eight-wicket win over India.
The result means that the Men in Blue, one of the favourites to take the Cup, are facing an uphill battle to make it out of the Super 12 stage.
Yet to win a match after disappointing losses to Pakistan and New Zealand, Virat Kohli's side will now most likely need to win their three remaining fixtures while also hoping that other results and the net run rate equation goes their way.
"I don't think we were brave enough with bat or ball," Kohli said after the defeat to New Zealand.

"We didn't have much to defend but we weren't brave when we walked out to field."

"When you play for the Indian cricket team you have a lot of expectations – not just from fans, but players as well," Kohli added.

"So there's always going to be more pressure with our games and we've embraced it over the years.

"Everyone who plays for India has to embrace it. And when you cope together as a team you overcome it and we haven't done it these two games.

"Just because you're the Indian team and there are expectations doesn't mean you start playing differently. I think we're fine, there's a lot of cricket left to play." – Concluded Kohli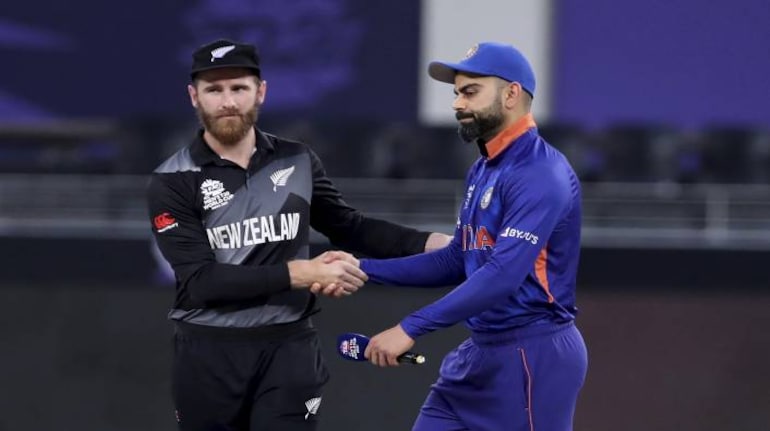 HOW CAN INDIA STILL QUALIFY FOR THE SEMI-FINALS?
India'is now dependent on others results to keep its hope alive of making it to the semi-final. While they too have to win their remaining matches with high differences to keep thigs good at the Run Rate side.
While India can't reach 8 points from now, Afghanistan and New Zealand still can.
What do India need to reach the semi-finals?
It's simple. Win all their next 3 matches and win them by big margins to boost their Net Run Rate which stands at -1.609.
Scenario 1
India will hope they can beat Afghanistan by a big margin on Wednesday in Abu Dhabi and thereafter Mohammad Nabi's side go on to beat New Zealand in their final Super 12 match.
However, if India are tied on points with Afghanistan, it's highly unlikely that they will be able to overtake them on Net Run Rate.
Scenario 2
India should beat Afghanistan by a big margin and hope New Zealand beat Afghanistan in their final Super 12 match — meaning, Afghanistan don't get to 6 points from here.
However, New Zealand should lose to one of Namibia or Scotland as it gives Virat Kohli's men an opportunity to overtake the NRR of the Kiwis.