A lot of questions are being raised on the competence of the Indian bowlers after they gave a bucket of runs for nothing and the hosts ended up losing the match in a rather disheartening match. What seemed like an interesting contest was made an absolute no-show by the English batsmen.
Many experts were of the opinion that the skipper Virat Kohli made some mistakes made some mistakes in his playing eleven selection choices and also his bowling choices. While some were of the opinion that an expert bowler like Yuzvendra Chahal should have played in place of Krunal Pandya, others were of the opinion that Hardik Pandya could have bowled a few overs here and there.
During a post-match discussion on Star Sports, legendary Indian cricketer Sunil Gavaskar was asked if the 337-run target was less or if the Indian bowling was not good enough.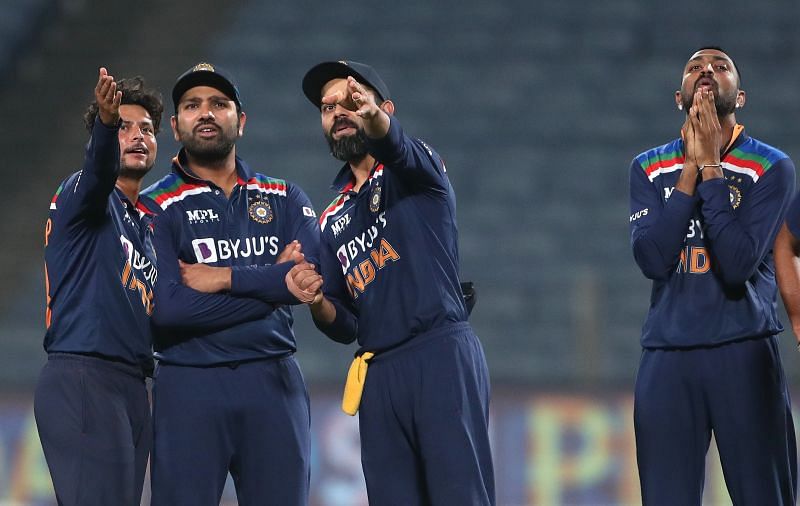 The former Indian skipper was of the opinion that the Virat Kohli-led side was short in the bowling department, with Krunal Pandya being played as a full-fledged bowler.
"I will say the Indian bowling was probably a little weak because Krunal Pandya cannot be your fifth bowler, he cannot be a bowler who bowls 10 overs. You need a bowler like Yuzvendra Chahal on such pitches, who can bowl 10 overs," said Gavaskar.
Sunil Gavaskar observed Team India will have to reconsider their bowling attack if they want to entertain hopes of winning the series.
"Pandya brothers can bowl 10 overs together but if the Indian team has to perform well and win the next match they will have to think a lot about their fourth, fifth and sixth bowlers," added Gavaskar.
"If you are going to bat Krunal Pandya at No.7, you will have to see him as a bowler who can bat. But is that the correct number for him? If you are playing him as a batsman at No.5 or No.6 and if he has to bowl 4-5 overs, it is fine but the Indian team needs to have five bowlers and the sixth can be Hardik Pandya, who can bowl 3-4 overs. I felt when Kuldeep and Krunal were being hit today, they could have tried him for 2-3 overs," ended Sunil Gavaskar.