BCCI President Sourav Ganguly has not been in the best of the health in the recent past. The former Indian skipper suffered two heart strokes in Kolkata and had to receive medical treatment there only.
Although, the strokes were termed as minor ones but still he had to restrain travelling to India's matches against England and the IPL auction which was held a few weeks ago.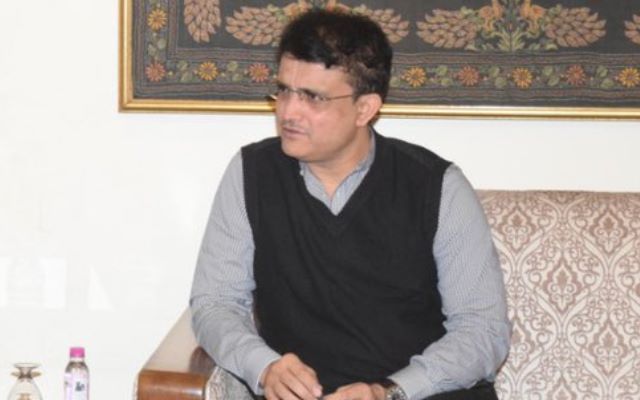 However, it seems that the Prince of Kolkata is now back to work and claims to be fully fit as of now. India played a historic pink-ball Test match against England at the Narendra Modi Stadium in Ahmedabad, which was the first international match after the stadium was inaugurated as the largest in the world, with a capacity of 1.32 lakhs.
"Fit, absolutely fine, I am back to work for a while now." – Sourav Ganguly
Dada has some good news for his fans as he is fully fit to travel with the Indian team now. Here is what he had to say about the near future.
"Fit, absolutely fine, I am back to work for a while now. It was a small blemish. I really don't see it as a scare, as you grow older, adjustments tend to happen. I am very lucky that it was a very small one, it could have been bigger. But they say, you need to address immediately whatever happens. That was the best part of it. Fit and fine, that's the best part of it," Ganguly said during an interview with senior Sports Journalist Boria Mazumdar.

"I will travel and go for the T20Is. I will go to Ahmedabad for either the 2nd or the 3rd T20I. I could not travel then because I was just two weeks out of the hospital. I was not allowed to take a place. Now it's fine, everything is healthy, I will take the vaccine and then start flying. I am back at work and absolutely fit, to be honest. Absolutely spick and span, medical science is so good these days," Ganguly concluded.