You know you have made it in life when the Master of the game praises you. The man who was praised by the legendary Sachin Tendulkar was none but the Indian ODI and T20 skipper Rohit Sharma.
Being a legend in the limited over formats, Rohit's poor performances in the greatest format of the game was a clear question on his temperament. Took many years, many matches but it all paid off.
Regarding this, Sachin praised Rohit for showing great mental strength and patience and reaching on the top of the game.
"It is mental. When you start telling yourself 'This is something that I'm not gonna do', (it will be) the first thing you're going to do. I would much rather say that try and give yourself a message on what you're expected to do and what you want to do, instead of what you shouldn't do," Tendulkar was quoted as saying in a talk show with journalist Boria Majumdar.

"It's all about positive reinforcement; the positive energy flowing in your body reflects. Your movements are fluid, you're not tight. Nervous energy can be picked by opposition; it's like a man-eater when it knows there's prey around, it pounces on. That's exactly what the bowler does to a batter," he added.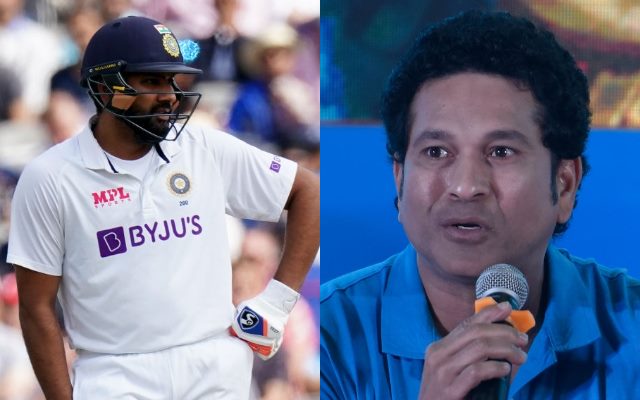 Being the Indian skipper in the white ball format, Rohit has new responsibilities under his hat and it would be interesting to see how his batting is affected by it if it is.