The second strain of Covid-19 is taking a toll on whole of India and many celebs are coming out to support the country in these tough times.
India has been reporting over 3.5 lakh cases for the past 8-9 days and the healthcare system is heavily  overwhelmed and with the acute shortage of oxygen, healthcare staff and lifesaving drugs. The country has been supported by the global community which is sending oxygen concentrators and other supplies which can handy in the need. Due to the vicious second wave, several state governments have also imposed a lockdown to flatten the curve.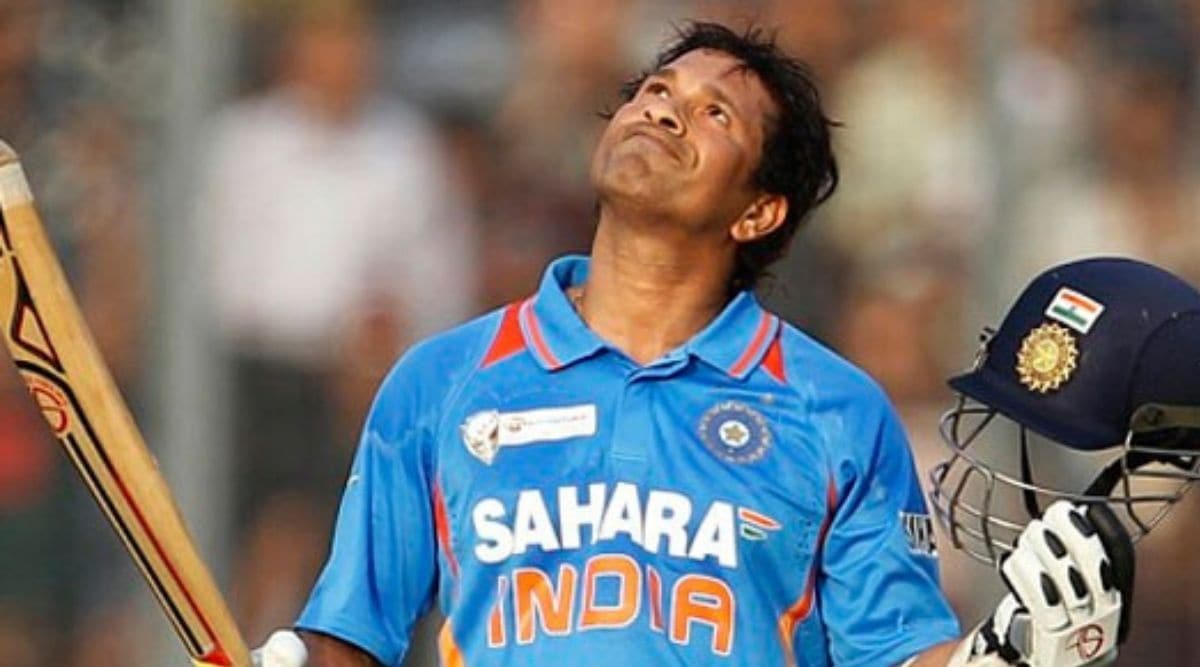 After donations from international cricketers like Pat Cummins and Brett Lee, Indian legend Sachin Tendulkar also came forward to help in this great cause by donating towards an organization which is providing Oxygen supplies.
"The second wave of COVID has put our healthcare system under immense pressure. Providing oxygen for the large number of serious COVID patients is the need of the hour," wrote Tendulkar.

"It is heartening to see how people are rising to the occasion. A group of 250+ young entrepreneurs have launched Mission Oxygen to raise funds for importing oxygen concentrators and donating them to hospitals across the country," he added.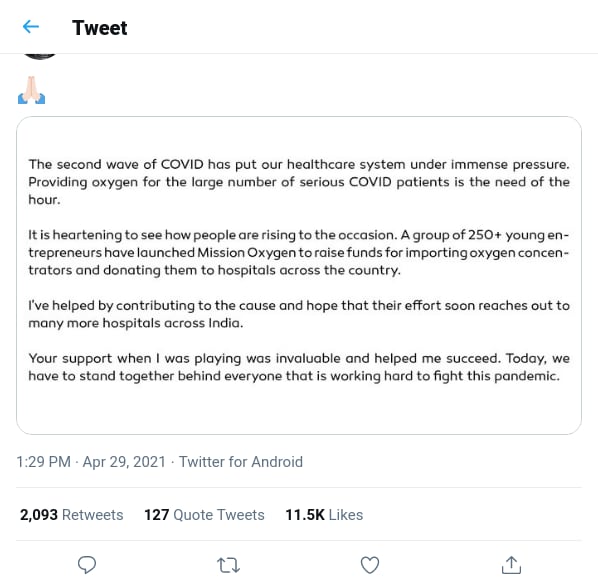 He also then also announced that he has donated to Mission Oxygen and others should come forward and help them too.
"I've helped by contributing to the cause and hope that their effort soon reaches out to many more hospitals across India.

Your support when I was playing was invaluable and helped me succeed. Today, we have to stand together behind everyone that is working hard to fight this pandemic."
Mission Oxygen also acknowledged the Master Blaster's big heart and thanked him for supporting the country at a difficult time like this.
"His donation of ₹1 crore to 'Mission Oxygen' in its endeavor to procure and provide life-saving oxygen concentrators to hospitals across the nation in this time of need is incredibly heart-warming," read a statement from Mission Oxygen.