The news of the month for all the cricket fans for sure has been the appointment of Rohit Sharma as the permanent White ball captain of Indian cricket team.
In an interview published on BCCI TV, the Indian opener talked about his experience under Virat Kohli's captaincy. He expressed that Kohli has always been a skipper who wants ton win every game with utmost determination and grit. Rohit said that he would like to continue this legacy too.
"He's put the team in a situation where there's no looking back. Those five years that he's led the team, he led from the front every time we stepped onto the park. Yeah, there was clear grit and determination to win every game.
"We need to get better as a team, get better as individuals. That'll be the focus of not just me but the entire squad moving forward. And that's what we'll be looking forward to, you know, keep getting better and make sure [we know] how we can get better as a team," concluded Rohit Sharma.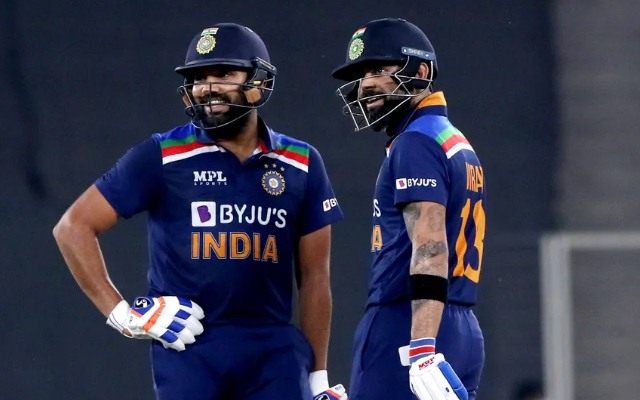 Team India's next series is against South Africa and the 1st Test will start on 26th of December. Rohit has also been selected as the Vice-captain of the Indian Test team and will be assisting Virat Kohli in the very important tour of the Proteas.