Rohit Sharma, Shubman Gill, Navdeep Saini, Rishab Pant and Prithvi are in a possible trouble after potentially breaching the well structured and the utmost important Bio-Bubble in this pandemic. The 5 cricketers were found eating in a restaurant in Melbourne by a fan who posted a series of tweets regarding this. He even paid the bill for them as a tribute to their services to India.
However, this did not go well with the BCCI as eating or doing anything for that matter outside the prescribed bio-bubble is strictly forbidden and are actions that can potentially promote the infection of Corona Virus.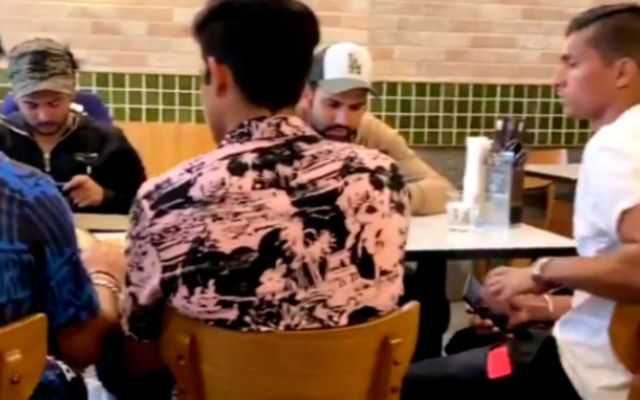 BCCI and Cricket Australia have launched an investigation over the matter.
Though a few hours ago, a BCCI source confirmed that there is no need to make a loud issue out of the matter as the said players have been placed in isolation. They have been separated from both Indian and Australian squads but will still be able to practice.
"Players will be permitted to train in accordance with the strict protocols that have been put in place to ensure the ongoing safety of of all members of the Indian and Australian squads," the order from Cricket Australia stated . As a part of measures, the players will be socially distanced from both the teams even while travelling and the step has been taken on the advice of Indian and Australian medical teams.
'Pant Never Hugged Me' – Navaldeep Singh (Indian Fan who payed the cricketers' bill)
After the issue escalated to this level the Indian fan, Navaldeep Singh, has come up with a clarification stating that Pant never hugged him and he wrote that in his earlier tweet only out of excitement. He also cleared that the social distancing was maintained throughout while apologising for miscommunication.
Here is his tweet:
Clarification – Pant never hugged me it was all said in excitement we maintained social distance all thru:) Apologies for miscommunication @BCCI @CricketAus @dailytelegraph

— Navaldeep Singh (@NavalGeekSingh) January 2, 2021