Indian Opener Rohit Sharma's Quarantine in Australia has finally ended and he is free to join the Indian team for the final two test matches of the India Tour of Australia.
Coach Ravi Shastri confirmed after the team India comprehensively won the Boxing Day Test at the Melbourne Cricket Ground (MCG). Rohit's physical prowess will be closely assessed before the management takes a call on his inclusion for the upcoming third Test match.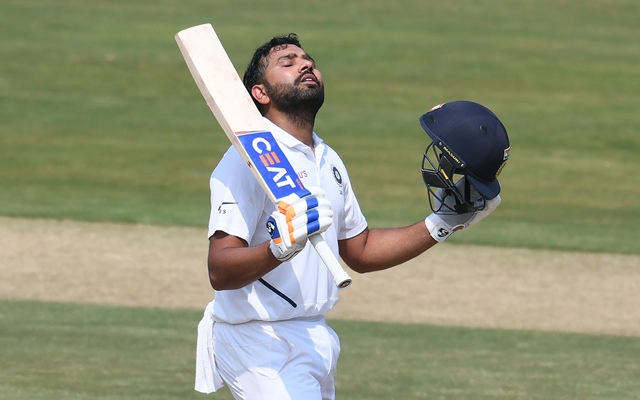 Rohit's fitness hasn't been at its peak ever since he injured himself in the Indian Premier League (IPL) last October. A problematic muscle-tear injury kept him on the side lines for a good chunk of the Mumbai Indians' campaign. Still, he did make a comeback in the playoffs, leading fans to speculate that he had made adequate recovery.
Moreover, his injury was greatly confusing for the Indian cricket fans and misunderstandings and miscommunications between the management and Rohit followed.
Both Shastri and Rahane are Eager for Rohit to Return to the Team
Head Coach Ravi Shastri and Indian stand-in captain Ajinkya Rahane sounded hopeful about Rohit returning to the playing-XI.
"Rohit will join the team on Wednesday. We'll see how he is doing physically; he's coming after a long quarantine. We have to check how he feels before we take a call," Shastri said in the post-match conference.

Rahane echoed similar sentiments of excitement when asked about Rohit's arrival. "We're excited about Rohit coming back. Spoke to him yesterday, he's waiting to join the team."
It will be interesting to see who makes way for Rohit Sharma to join the Indian Team for the 3rd Test Match of the Border-Gavaskar Trophy. There are chances that Mayank Agarwal would be the option because Shubman Gill looked promising in the second innings of the Boxing day test. Either way, this is going to be difficult for Rahane after an amazing victory.