If there is something that all Indian cricket fans can have a common opinion on, it has to be Rahul Dravid being the Head Coach for the Indian Cricket Team.
Dravid has been active in the Indian cricket scene as a mentor ever since his retirement from international cricket in 2012. The legendary batsman took up the task of nurturing young talents at the under-19 level and then India-A team. Under Dravid, many current Indian team members were brushed to become the best and this is why India's bench strength is considered to be the most reliable in world cricket right now.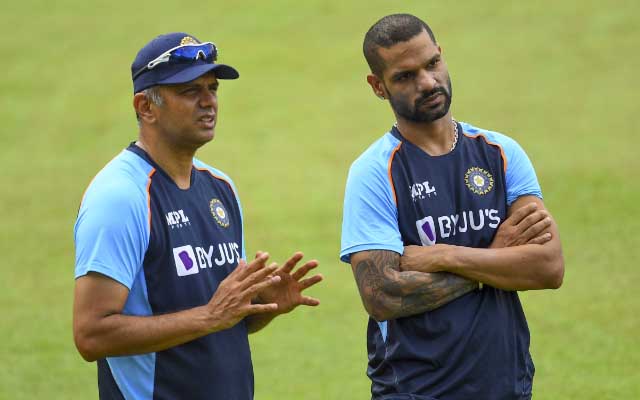 Currently, Rahul is travelling with the Indian team to Sri Lanka as their interim coach as Ravi Shastri is with the senior team in England.
Interestingly, Shastri's contract with BCCI will end after the T20 World Cup this year. This is why many are looking at the possibility of Rahul Dravid becoming the permanent coach as his performance as the coach of the India A team has been incredible.
Former Indian fast bowler feels that Rahul Dravid does not need to audition for the Indian Head Coach's position.
"I think Rahul needs no audition. Ravi Shastri has not been doing anything wrong except that loss in the World Test Championship (WTC) final. The Under-19 team has benefited, other coaches at the NCA and state associations have also helped him (Rahul Dravid)," Agarkar told in Sony Liv's pre-match show.

Sanjay Manjrekar, speaking at the same panel, supported Agarkar's views and opined that he's not sure if Dravid is even competing for the crucial position at all. "I am not sure if Rahul is vying for that position," Manjrekar said. Meanwhile, Shastri was appointed Team India head coach in 2017. Under his guidance, Team India has enjoyed a sensational run and even won the Test series in Australia twice.