Cricket South Africa on Monday directed its players to take a knee ahead of their game against West Indies to support the cause of 'B;lack Lives Matter'. Much to everyone's surprise, Wicketkeeper batsman De Kock refused to take a knee citing personal reasons for the same.
The incident started after fans and experts pointed out at the fact that de Kock doesn't ever take the knee. It had been a topic of discussion for some time, but on the world stage, it became something of an issue. CSA went ahead and released a statement giving a directive to all the players to take the knee, after which the news of de Kock not playing surfaced.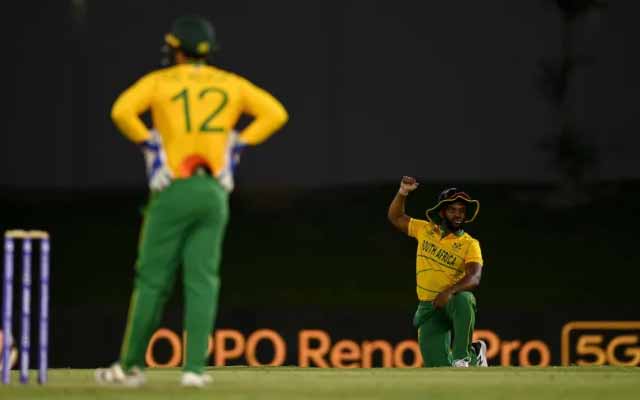 =
At an online press conference on June 12 this year, during South Africa's Test series against the Windies in St Lucia, the South African refused to explain his inaction: "My reason? I'll keep it to myself. It's my own, personal opinion. It's everyone's decision; no-one's forced to do anything, not in life. That's the way I see things."
In their official release, the board – De Kock's employers – disagreed: "Concerns were raised that the different postures taken by team members in support of the BLM [Black Lives Matter] initiative created an unintended perception of disparity or lack of support for the initiative.
"After considering all relevant issues, including the position of the players, the Board felt that it was imperative for the team to be seen taking a united and consistent stand against racism, especially given South Africa's history.

"Several other teams at the World Cup have adopted a consistent stance against the issue, and the Board felt it is time for all SA players to do the same."
It would be interesting to see how the aftermath of the incident turns out as De Kock is an important member of the South African team and one of the best openers currently in world cricket.