In some breaking news coming in, South African wicket keeper batsman Quinton De Kock has announced immediate retirement from the longest format of the game with immediate effect and cited personal reasons for the same.
He was expected to take a paternity leave and miss the second and third Test against India. But CSA confirmed through a press release that the left-handed batsman has decided not to feature in the Test cricket anymore.
He was one of the key players of the inexperienced Test side and will clearly be missed in the near future. De Kock scored 34 and 21 in the two innings of the Centurion Test against India which South Africa lost on Thursday (December 30) by 113 runs. Overall, the southpaw ends his Test career with 3300 in 54 matches (91 innings) at an average of 38.82 with six centuries and 22 half-centuries. He also led South Africa in some of the red ball games.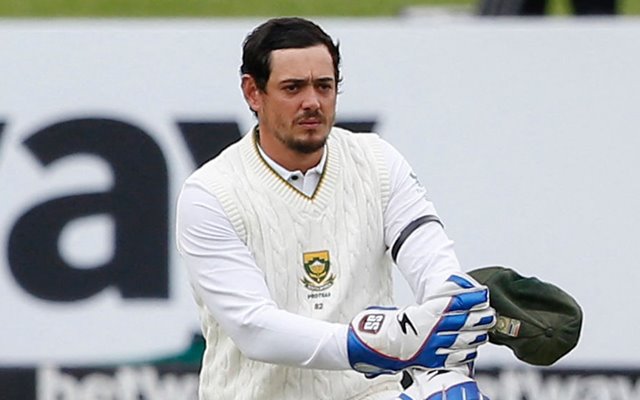 Although De Kock has mentioned that he will continue playing regularly in ODIs and T20s.
In the statement, Quinton de Kock said that it was not an easy decision for him. However, he is wishing to spend more time with his wife Sasha and they are expecting their first child together. "This is not a decision that I have come to very easily.
"I have taken a lot of time to think about what my future looks like and what need to take priority in my life now that Sasha and I are about to welcome our first child into this world and look to grow our family beyond that. My family is everything to me and I want to have the time and space to be able to be with them during this new and exciting chapter of our lives," said De Kock in his stament.