The Australian media has been writing and speaking a lot about Indian players not following proper Covid Protocols. Even the likes of Rohit Sharma, Pant, Gill and others were in trouble due to the highly escalated talks and hype created by the media.
However, former Indian off-spinner, Pragyan Ojha believes these comments by the Australian Media to be not making any sense. He reasons that official investigations by Cricket Australia and BCCI has been done and there is no need to elevate the issue any more.
He further thinks the media there is trying to cover up the loss of the Australian team in the Boxing Day Test.
The Australian media now again has suggested there might have been other breaches by the Indian team previously including one involving Virat Kohli and Hardik Pandya.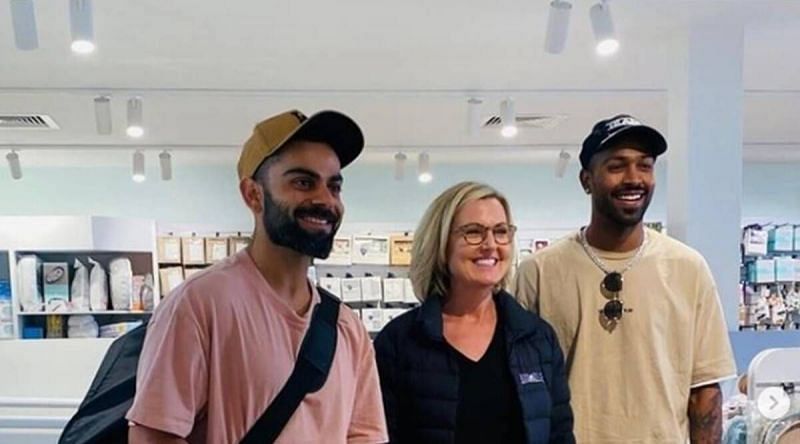 The Queensland Health Minister had strictly gone on to issue a statement that the Indian team was not welcome in the state if they were unwilling to obey to the COVID-related regulations.
Pragyan Ojha was asked about the Australian media putting up a 20-day old photograph of Virat Kohli and Hardik Pandya and suggesting they were in breach of protocol.
He non-sensed the reports off and classified them as ridiculous actions by the Australian media, just to deviate the attention from their team's defeat in the Boxing Day Test.
"That's stupidity to the core I feel. Because everything was alright. Virat went shopping for his kid, same Hardik Pandya did. And few went for dinner here and there. And suddenly after losing the Test match they start doing this," said Ojha
---
"When you are in that position, you should get your facts right" – Pragyan Ojha
Pragyan Ojha didn't mind words while criticising the Queensland Health Minister for making comments without being aware of the entire facts of the matter.
"I can understand the media and others, but I was not happy with the way the Health Minister gave out that statement and somebody who gave that information to the Health Minister. These are things which people take very seriously. And when you are in that position, you should get your facts right," said Ojha
Ojha also went on to say that the Indian team is well aware of the bio-bubble and the complexity of the scenario as this is not their first time.
"I am very sure people who went out or are there, they know what are the protocols and what they need to do. And they have been following it. This is not the first time the boys were in the bio bubble. They have been in the IPL and the T20Is and the ODIs. So they are used to it, so that is something which was concerning for me,"