Former Indian cricketer Sanjay Manjrekar is of the opinion that the India-England Test series starting from 4th of August will be very huge for Rohit Sharma as he has prove a point about his worth in Test Cricket by scoring bug runs here. We all know that Rohit has sort of mastered the limited over format over the years but still fails to justify his spot in the Indian Test team when it comes to international locations.
The inconsistency in Rohit's home and away record in Test matches has been a matter of concern for a long time now. While the elegant Mumbai cricketer averages 79.52 in his 18 home Tests, his average is merely 27 in 20 away games (excluding the WTC final, which was played at a neutral venue). In fact, all of Rohit's seven Test tons have been scored in home conditions.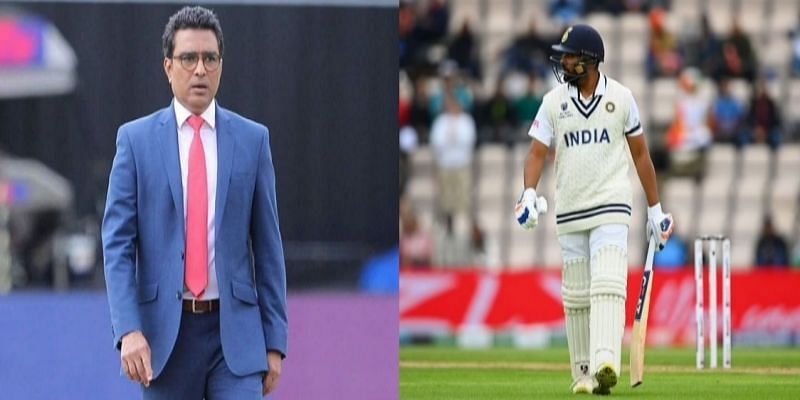 In his column for Hindustan Times, Sanjay Manjrekar said that there is no point of having Rohit in the team when he is only going to score in home conditions even after being 34-year old with so much experience.
"This is a make-or-break series for the Test batter in (Rohit) Sharma, because there is no point in having a batter with over 40 Tests under his belt, aged 34, to be in the Test team if he is going to get you big scores only in India," Manjrekar wrote.
Big Series for Ashwin too- Manjrekar
"This is also a big series for Ashwin. He has only 18 wickets in seven matches in England, also, of late he has had injury issues whenever he has been abroad," Manjrekar wrote.
"I wonder if it's because he is forced to use his body more to get bite from pitches that aren't as responsive as those back home. He hardly misses a Test at home. With the new English batters not so adept at playing spin, India will look on occasion towards Ashwin, now on his third trip to England, to be the match winner." – Concluded Sanjay