I would be wrong if I define Rohit Sharma's IPL journey with Mumbai Indians anything less than magnificent. The Hitman after taking up captaincy mid-season in the IPL 2013 not only lead the team to the trophy but also made the franchise the most successful team ever in the history of the Indian Premiere League.
Rohit has been playing for the Mumbai Indians since 2011 after playing for Deccan Chargers in the previous editions of the league. He recently completed 10 years with the franchise and his teammates made a really sweet and heart warming video message for him.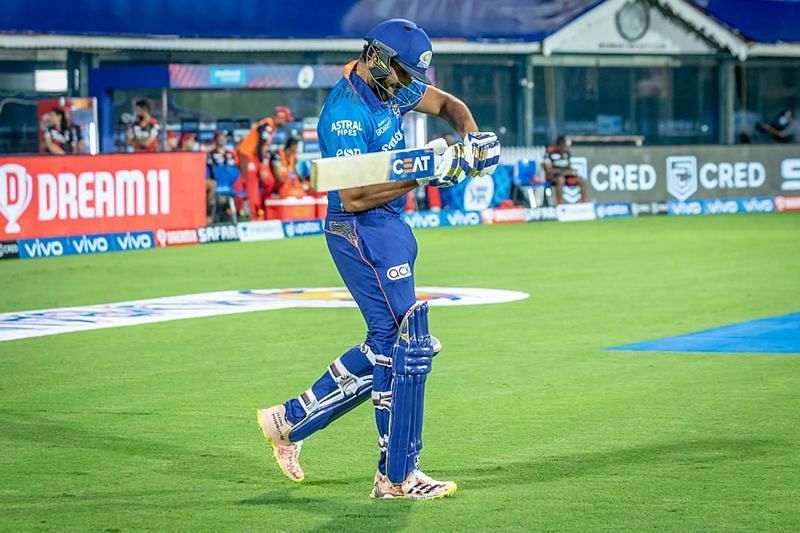 Young Ishan Kishan said that it is a really proud feeling for him to play under the leadership of Rohit:
"We know how he is as a captain, as a player. How important he is in the team. And the way he looks are each and everyone in the team, it is so good to see him in the field. And I feel proud to play under him," wicketkeeper-batsman Kishan stated.
Leg-spinner Rahul Chahar expressed how Rohit Sharma makes players feel comfortable. He explained:
"When a bowler is being hit for boundaries, he understands that the bowler might be nervous, so he makes sure to talk to him. When I am on my bowling run up, he asks me to take some time and talk to him before bowling. These little things are what makes him special."
Not only the players, but even the Mumbai Indians coaches have enjoyed their association with Rohit Sharma. Bowling coach Shane Bond described him as his favorite player in the world to watch bat. He elaborated:
"One of the great things about the IPL is that the best players in the world play in this tournament and you get to see them on a day-to-day basis. You come up against some of the best players in the world. I get to see Ro (Rohit Sharma) bat in the nets everyday. He is my favourite player because of how easy he makes it look. The shots he can play, the way he goes about his work. This is now my seventh season. You see his family, having children. That's cool to be part of."
"When the team is doing well, everything falls in place. Everything looks good. But when the team is under the pump, what a leader does at that time, that is very important. I have seen him (Rohit Sharma) at that time. He is very calm and cool."  – Praised Surya Kumar Yadav