Social media is blasted with news of actress Kangana Ranuat getting banned from social media platform Twitter because of allegedly spreading hate around there. Many celebs and twitter users were of the opinion that it was the need of the hour to do that. Things got even heated when the Bollywood actress shared a tweet regarding the recent events taking place between Israel and Palestine.
In the same matter, former Indian pacer Irfan Pathan has taken a dig on actress Kangana Ranaut for sharing a controversial tweet on him by a Twitterati.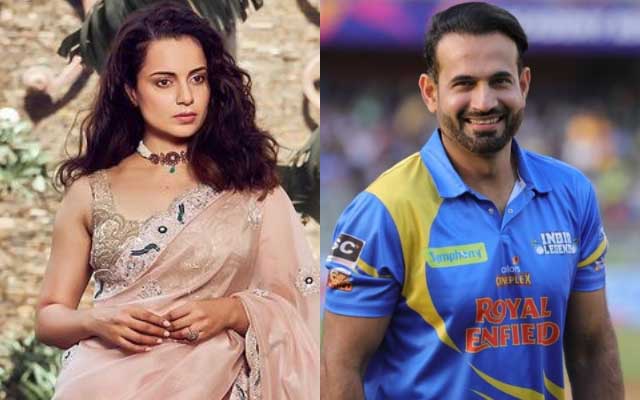 Pathan too tweeted on the Palestine-Israel issue adding that he doesn't support what is happening and criticized the attack by Israel's army on Gaza. He wrote, "If you have even slightest of humanity you will not support what's happening in #Palestine #SaveHumanity."
Seeing this, Kangana shared a screenshot from a Twitter user who criticized Pathan for being neutral in Bengal's post-election chaos case but speaking on this issue which is not related to him.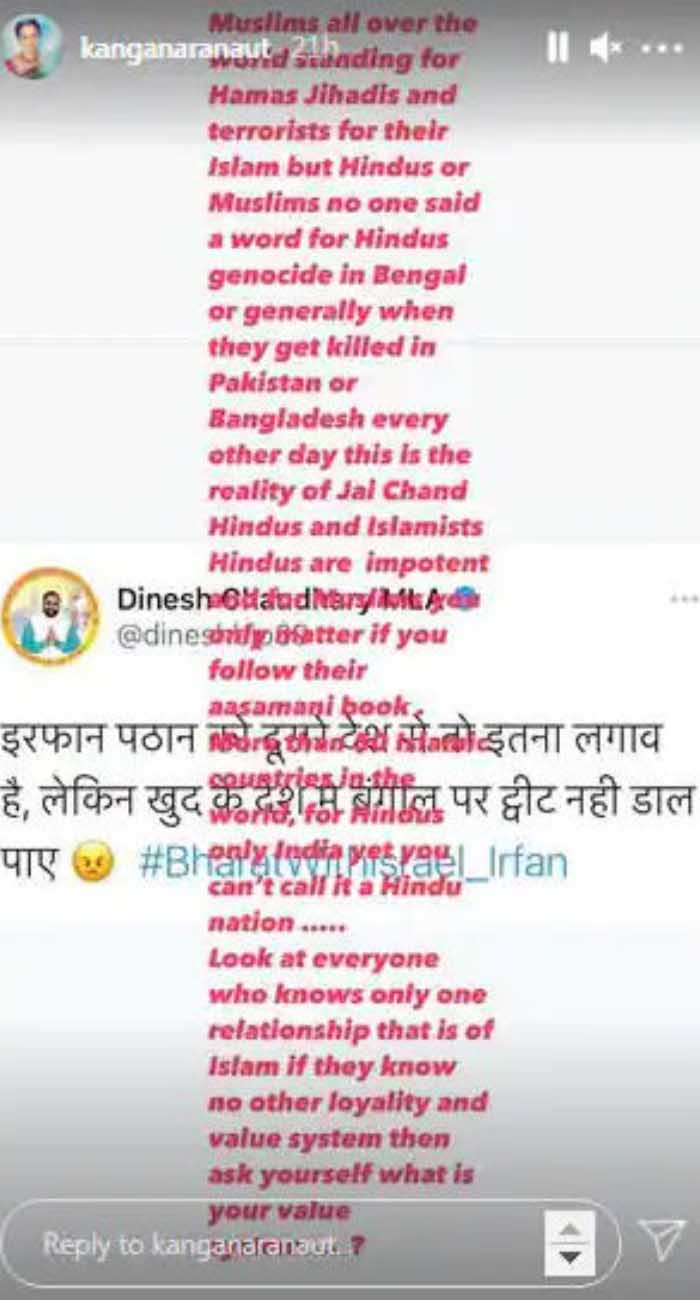 Replying to this Pathan said that he tweets only for his countrymen and humanity. He doesn't like spreading hate as the actor does and this is why her Twitter got suspended.
Irfan Pathan's Fitting Reply
Here is what the former paceman wrote to reply on the issue:
"All My tweets are either 4 humanity or countrymen, from a point of view of a guy who has represented India at d highest level. On d contrary counters I get from ppl like Kangna who's account get dismissed by spreading hate n some other paid accounts are only about hate. #planned," Pathan tweeted.