Veteran Indian batsman VVS Laxman feels that team India and skipper Virat Kohli needs to play their best team for winning the T20 series against England. The home team lost the first fixture of the 5-match series in a rather depressing way. No one other than Shreyas Iyer could spend time on the pitch.
Also, the absence of Rohit Sharma became a topic to debate on for all the experts and fans out there. Former cricketers like Virender Sehwag and Ajay Jadeja came forward to criticize Virat Kohli's decision to rest the key batsman for the first two games.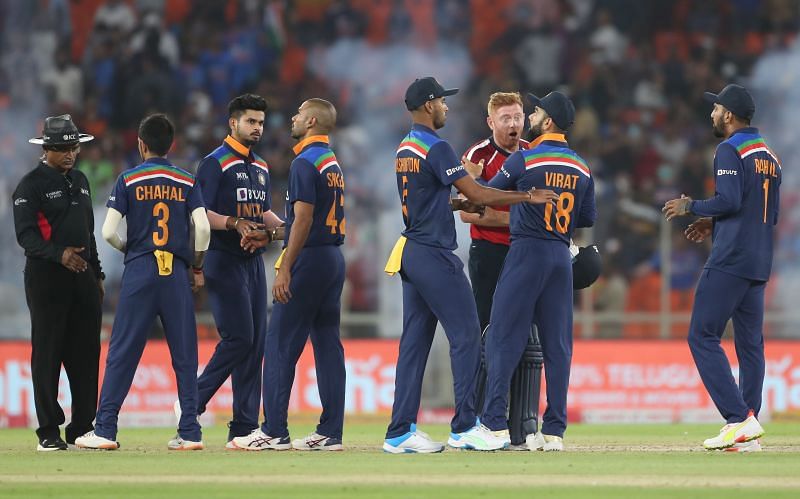 During a discussion on Star Sports, Parthiv Patel asked VVS Laxman if Team India played three spinners because they were trying that combination or if they failed to read the wicket.
While stating that resting Rohit Sharma and playing Shikhar Dhawan and KL Rahul as the two openers may not have been a bad decision, the former Indian batsman observed the hosts will have to put their best foot forward to get the better of the Eoin Morgan-led side.
"I feel if you want to win this series, which Virat Kohli and the Indian team wants to do, you need to play your best playing XI. I can understand not playing Rohit Sharma because Shikhar Dhawan is also an experienced batsman and KL Rahul is also an in-form experienced player. But if you don't play the right combination against England, it will be very difficult to exert pressure because England is not lacking in experience," said Laxman.
The cricketer-turned-commentator pointed out Team India cannot treat the England T20I side as pushovers.
"The Test series was a different challenge as the wickets were in India's favour, the England team had inexperienced batsmen but this England team is a very talented and experienced T20 side. So if you don't play your best playing XI, it will be very difficult especially since this was the first match of the series," added Laxman.