Of course, by now you must have heard how India won the 2nd Test match against England in the legendary Lords Cricket Ground. But do you know who else won today?
TEST CRICKET.
Today's play was the whole depiction of why we love the idea of test cricket in the first place. The Passion, the aggression, the fight and the resilience. These are just some of the qualities that the Indian team showcased today.
The best part about this team that Kohli has built is that it is not ready to lose. Winning is not the best option, it is the only option. At least, I felt this when I saw the energy and aggression of skipper Kohli being transferred to Siraj and Bumrah. Or maybe the cricket fan in me is just being too emotional. I don't know.
But one thing is for sure. This match will be remembered for long and it is one of those games whose highlights will be watched by cricket fans every now and then.
The interesting part here, is that the initial plan at the beginning of Day 5 for India was to save the game and all hopes were on Rishab Pant because obviously, we expect him to do something magical every time the top order fails. But it did not happen this time around.
So, the Great Indian Fight began when Md. Shami and Jasprit Bumrah said; 'We have Got This'.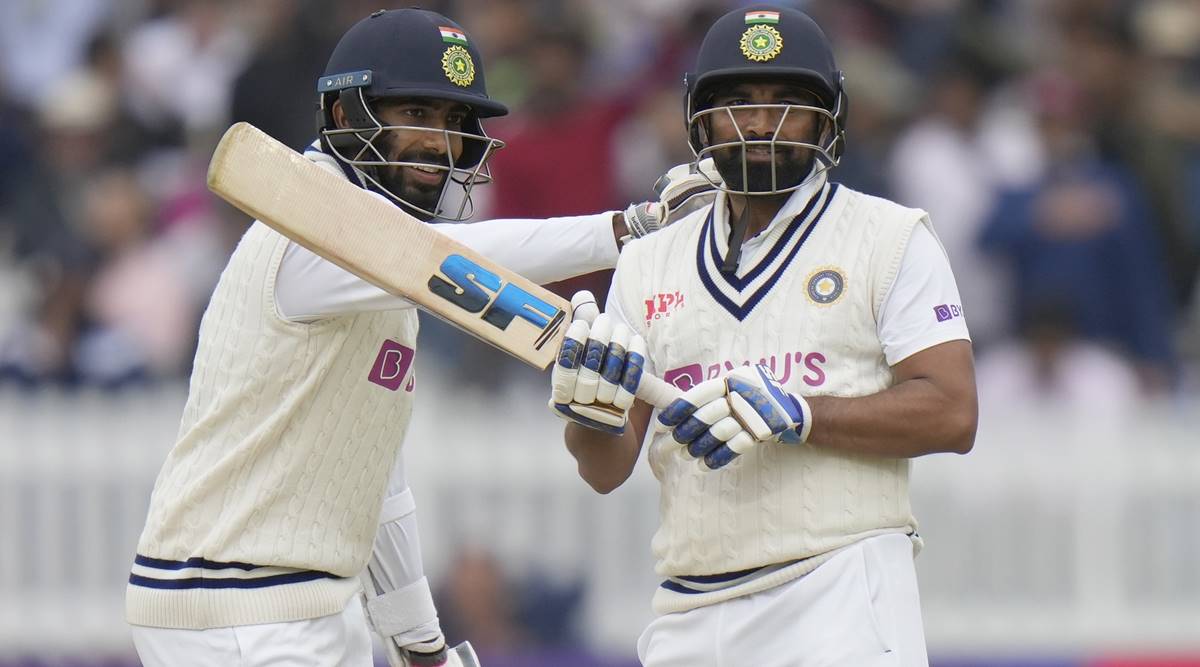 English Skipper Joe Root obviously, brought in his pacemen Anderson and Mark Wood to demolish the Indian Tail Enders quickly so that their batsmen can go and win the match. However, little did they know what was about to happen next: A Fairy Tail! (Not a spelling mistake, but a pun)
The duo put on an unbeaten 89-run stand with Md. Shami scoring his career best 56*. They helped India reach a comfortable lead of 259 runs and about 60 overs were left when skipper Kohli declared. In no time, India was now looking to win it rather than to survive.
Now, came England's batting.
Look, having an aggressive and match-winning mindset is one thing, but I for sure, haven't seen this kind of energy in the recent times that the Indian team showcased on the field today.
Skipper Kohli obviously led the pack and filled his bowlers with this passion to win the game even if they had to take 50 wickets.
This helped too as England lost both their openers without scoring.
No one other Joe Root and Jos Buttler could really survive the incredible Indian pace bowling attack. Bumrah took 3 wickets, Ishant and Shami helped with 2 and a wicket respectively.
But the find for Indian cricket this year, has surely been Md. Siraj. His sheer will to take wickets every time he comes out to bowl has helped him cement a spot in the Indian team. It was clear that he is putting all that he has to send those English batsman back to the pavilion in Lord's.
They say an all-round team effort is what it takes to win a Test Match. The Indian team was able to produce exactly that.
So, the whole point of this article is to tell you that the next time someone says anything about Test cricket being boring. Just smile and recall this match at Lord's.