One more ICC final but no trophy this time too. New Zealand will be very disappointed with the results as they lost to Australia in the Final of the ICC T20 World Cup 2021.
New Zealand were consistent with their all-round performances throughout the ICC T20 WC 2021. After a thrilling victory against England in the semi-final, they entered the final of the mega affair. However, Australia proved to be just too good for them and thus, their loss didn't sit well with the former Indian cricketer Gautam Gambhir.
After being asked to bat first in the all important final, New Zealand did struggle in the powerplay overs. However, a superb capatin's knock from Kane Williamson of 85 runs ensured that the Kiwis got to a score above par score of 172. At first, the total did look good and several cricket experts predicted that New Zealand would be able to defend this total.
However, after some batting heroics from David Warner and Mitch Marshall, it all looked one sided and the Aussies became the T20 Champions for the first time.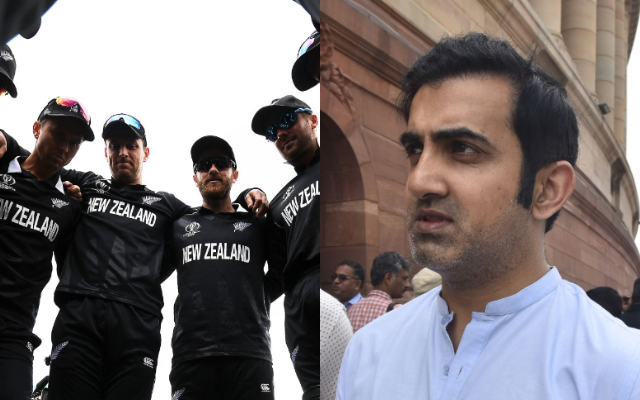 Gautam Gambhir Not Happy With New Zealand's Performance
Lok Sabha MP Gautam Gambhir was clearly unhappy over New Zealand's loss in the final of the tournament. As a matter of fact, he even mentioned the fact that the Kiwis were his favourite side after India.
"My favourite side after India (for the T20 World Cup) was New Zealand. Seeing them bullied around like an apprentice wasn't a pleasant experience," the former India opener wrote in his column for The Times of India on Tuesday.

"They batted very well to score 172 for four. More often than not this kind of score isn't that tough to defend, especially with a balanced attack like that of New Zealand. But clearly the occasion got to them as they didn't look the same team that beat India or England in the semis." he said.

"New Zealand is one team that prides itself on meticulous planning, clear role definitions, precise execution and all this without any fanfare…If I was a New Zealand supporter, I would have demanded a refund seeing my team all over the place in second half. It wasn't a performance worthy of a final," concluded Gambhir.