Ravichandran Ashwin has sure been one of the modern day greats for the Indian team as far as Test cricket is concerned. He recently crossed the great Kapil Dev in the tally of most wickets by an Indian bowler in Test matches. He the second highest wicket-taker for India now in the purest format of the game and above him in the list is the legendary Anil Kumble.
After the completion of the first Test against Sri Lanka, Rohit Sharma loaded praises on senior Indian spinner, Ravichandran Ashwin, describing him as the GOAT. However, Ashwin has disclosed being unsure as to how he should be reacting to the lavish praises from his skipper until the two met at the breakfast table the next morning.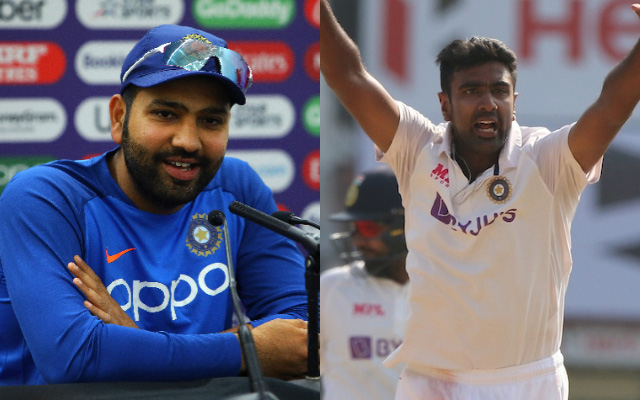 "I don't know what to tell Rohit. I am very bad at receiving compliments. I don't really know how to react. Sometimes I can get emotional but I cannot really coin those words when I am emotional. Rohit went out into the press conference and lavished praise on me and I didn't really know how to react until this morning. At the breakfast hall I said that was very sweet of him," Ashwin said in an interview publidhed in the bcci. tv.
Ashwin made his debut in the purest format of the game back in 2011 and has since played 85 Tests for India, picking up his 436 wickets so far at an amazing average of 24.26.