Indian Chinaman bowler has been having a rough patch since more than a year now. He has been either out of the team or performed in a very average manner for the last year or so.
The left-arm leg-spinner Kuldeep played only one match in the subsequent Test series against the English team at home. He was left out from the ODI XI as well when India dropped out from the series-decider against England. Also young bowling all-rounders like Sundar and Axar Patel are having the time of their life with bowl and occasionally with the bat as well and that is what is helping them in having an edge over Kuldeep.
Former Indian batsman Rahul Dravid, talking about Kuldeep Yadav's exclusion from the team, said that the bowler has had his share of chances.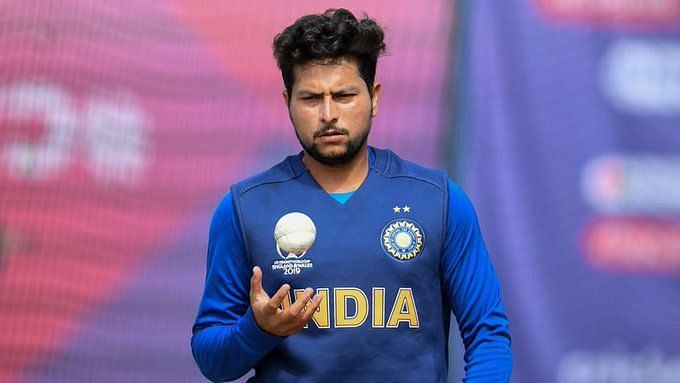 Rahul Dravid on the Indian Test Squad
"It does seem balanced. It's a 20-member squad. The only other one who could have merited selection would've been Kuldeep Yadav, but he's fallen away over the last little bit. Also, with the kind of recent performances from Axar Patel, Ravindra Jadeja, and Washington Sundar, they're clear about the kind of balance they want in the squad," Dravid said during a webinar organized by Live Aid India, as reported by ESPNcricinfo.
Axar Patel, who made his Test debut in Jadeja's absence, amazed everyone by taking 27 wickets in just three Tests against England and also scored some runs. The  former Indian legendpointed out how Patel and Sundar have emerged as like-for-like replacements as far as Jadeja and Ashwin are concerned. All these four spinners can bat and score significant runs, which Kuldeep can't. Dravid also said that India might have decided their XI before leaving India.
"With both Ashwin and Jadeja adding value with the bat and having like-for-like replacements in Axar and Washy [Washington Sundar], they're clear about the direction they want to take. It lengthens their batting and all four finger spinners here allow them to do that. The make-up of the squad tells me they know their best XI even before they leave from here," Dravid said.