In some breaking news coming in, South African pacer Lonwabo Tsotsobe has accused former South African skipper of racial discrimination during his captaincy reign.
Tsotsobe had submitted his official statement for the CSA Social Justice and Nation Building Hearing that was supposed to happen on Wednesday but has now been postponed indefinitely. The bowler claimed that Graeme Smith once ensured South African wicketkeeper Thami Tsolekile didn't make his debut for South Africa.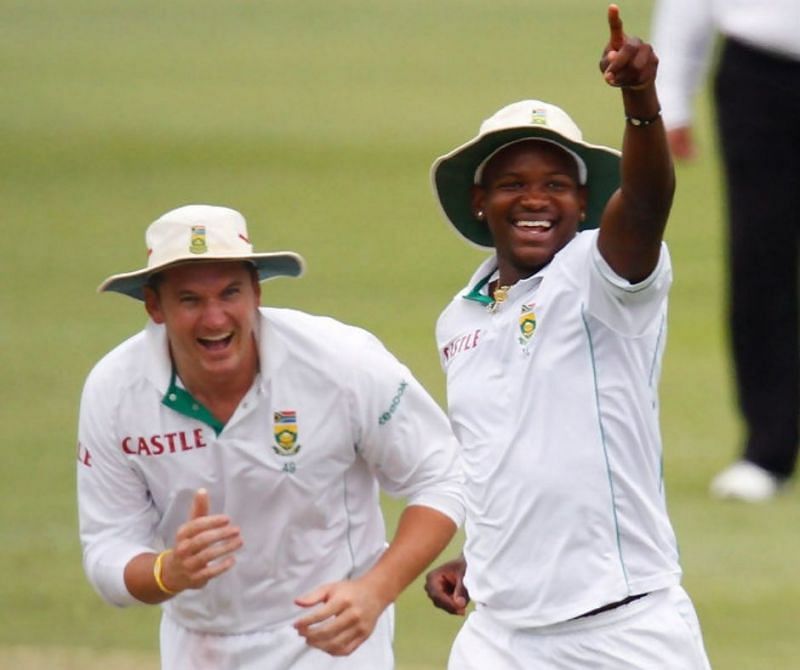 South Africa's 2012 Test series against England didn't get to the start that they would have wanted because first-choice wicket-keeper Mark Boucher suffered a really bad injury that went on to end his career. Tsolekile, the backup keeper, was set to make his debut as a wicket keeper.
But Graeme Smith, who is also the current CSA Director of Cricket, allegedly threatened to announce immediate retirement if Tsolekile played, only because of his racial backgrounds. Instead, Smith handed the gloves to a part-timer in AB de Villiers. Here is what Tsotsobe's statement said:
"Tsolekile was destined to replace Boucher' but suddenly AB de Villiers was made the keeper. The wicketkeeper is a specialist position that needs a specialist, of which De Villiers is not. The idea of assigning keeping duties to De Villiers was to block the selection of a black player in the fold of Tsolekile. This was confirmed by Smith who categorically stated that if Tsolekile was selected he would retire with immediate effect."
Graeme Smith in spite of getting accused of such serious offences has kept quite on the matter yet and his response would be something that would play a big role in this scenario.