Chennai Super Kings (CSK) has received some shocking news ahead of the IPL 2021 as one of the members of their content team has been tested positive for Covid-19. Some news of relief is that all the others have reported to be safe and have tested negative for Corona Virus.
The MS Dhoni-led team will play their opening match of the tournament in Mumbai. Their inaugural match is against the Delhi Capitals at the Wankhede Stadium on April 10. Unfortunately, the Capitals' all-rounder Axar Patel was also tested positive with COVID-19 on Saturday.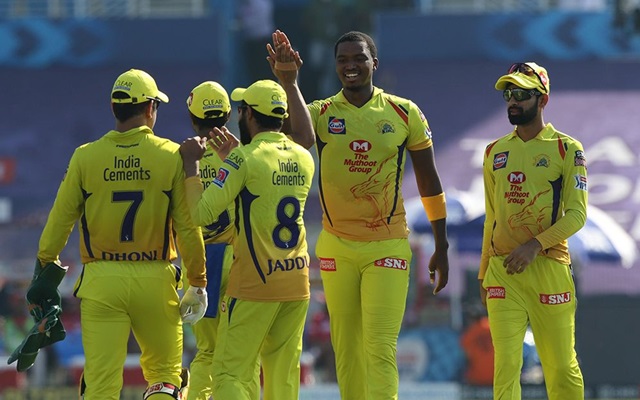 An inside source of the CSK franchise has said that an official of their content team was tested positive with COVID-19. He also revealed that the member was isolated and had not come in contact with any of the players. Most of their stars have joined the team and if something happens to any of them, then there could be a major breach in the biosafety environment built by BCCI.
No Contact Made With Players and Coaching Staff
"It is an official from the CSK content team. His tests came through today, following which he has been completely isolated from the rest of the squad. It can be confirmed that he didn't go anywhere near the players and support staff. So they are all safe, and the team will continue to practice as usual today," a CSK source was quoted saying by the Times of India. 

The source also confirmed that all the protocols have been followed strictly to ensure the safety of the players. "There are no breaches, and the team has been adhering to all the protocols strictly. It is unfortunate that a member of the content team got affected. But it has put the team on guard, and they are taking all kinds of precautions," the source confirmed.
CSK Had Covid Complications Last Year Too
You might remember that the men in yellow were filled with worries in the IPL 2020 as some of their players were tested positive for Covid-19 in spite of being in strict bio-bubble in the UAE.
Ruturaj Gaikwad and Deepak Chahar were tested positive but managed to recover in time to take part in the league. So, we hope everything goes well this time and no obstruction should whatsoever should come in the way of some healthy cricket.