Popular Bangladesh cricketer Shakib Al Hasan has been in news recently after some really unfortunate turn of events. Shakib was seen inaugurating a Kali Puja Pandal recently.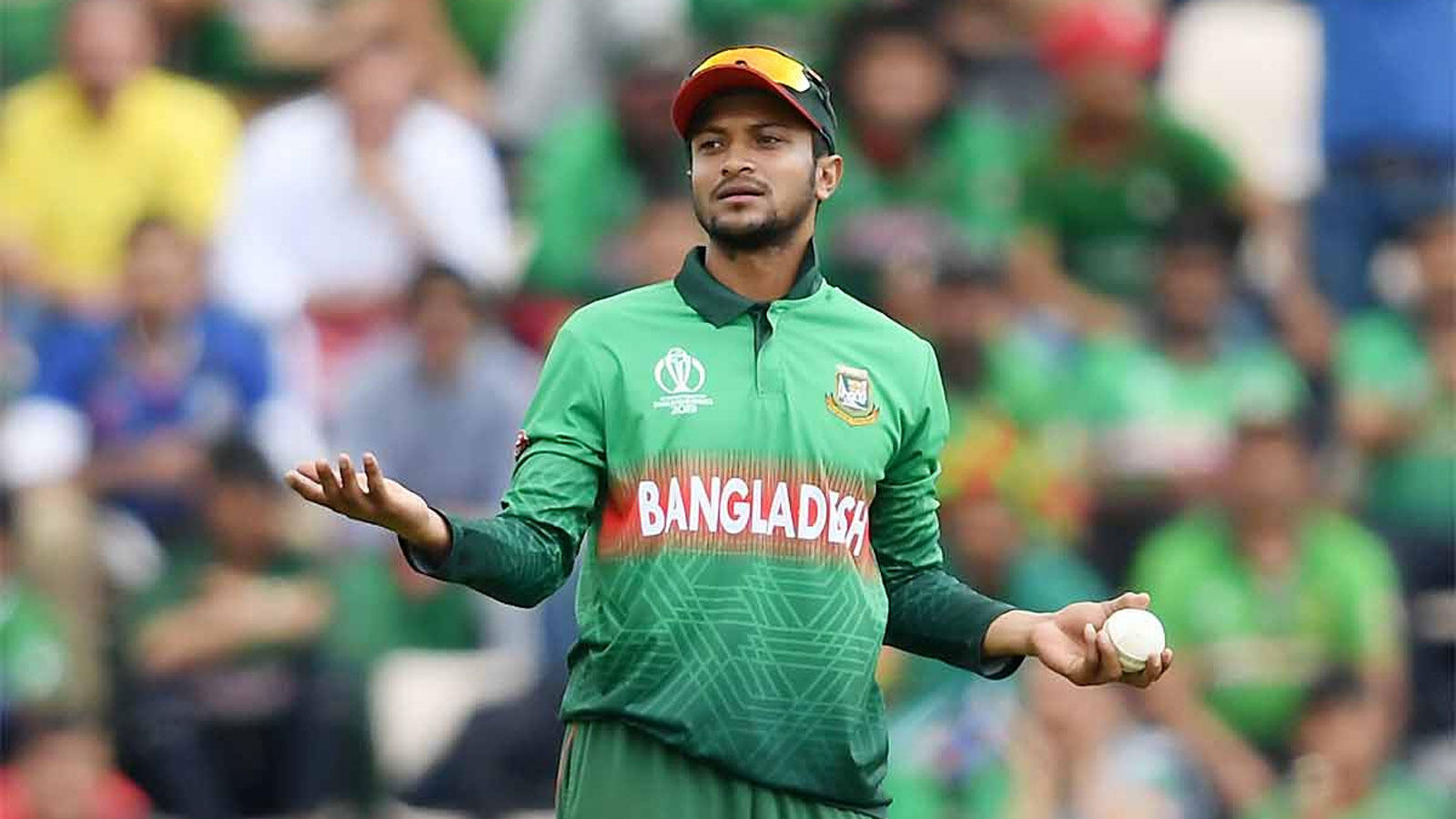 Mohsin Talukder, a resident of Shahpur Talukder Para in Sylhet, Bangladesh started a Facebook Live at 12.06 p.m. on Sunday and publicly threatened to murder Shakib Al Hasan. He claimed that the cricketer's behaviour has 'hurt Muslims'. The man was offended with the Bangladesh ace for inaugurating a Kali Puja pandal in Kolkata. Moreover, the man had a machete in his hand and vowed on record to fly to Dhaka himself to kill the veteran cricketer.
Talukder later issued an apology and was also arrested by Police. But to make sure that absolutely nothing of harmful capacity takes place, the BCB has decided to appoint a personal bodyguard for their most prized asset. The guard was seen escorting Shakib during the practice session at the Sher-e-Bangla Stadium in Mirpur, Dhaka.
Bangladesh Home Minister Asaduzzaman Khan Orders Strong Action Against Mohsin Talukdar
Home Minister Asaduzzaman Khan is absolutely disgusted by this incident threatning Freedom of Expression and life of a Bangladesh resident.
"I have inquired about the matter. We have decided to take strong action against such criminal acts committed by the person. Threatening cricketer Shakib Al Hasan or anyone is not a part of our culture and we are committed to keep our country safe from such forces."

"Expression of opinion is fine but not by threatening someone like this. I personally believe that anyone has the freedom to speak his heart. Anyone has the freedom to express his views but that does not mean someone will go against the law and threat someone like this. We all have liberty to express our opinion but not the way the man (accused) has expressed it. I felt that it is an attack on someone's freedom of speech and expression and we have a law to deal with it." Ended the Bangladesh Home Minister