Former Indian batsman and popular cricketer commentator Aakash Chopra is extremely impressed by the batting skills of youngster Rishab Pant. So much that he has went on to say on his YouTube channel he should be picked over Saha absolutely.
Pant was a major element that helped India win a series that has been historic and something that we as a cricket loving nation can be proud of. The men lead by Ajinkya Rahane took anything that came their way.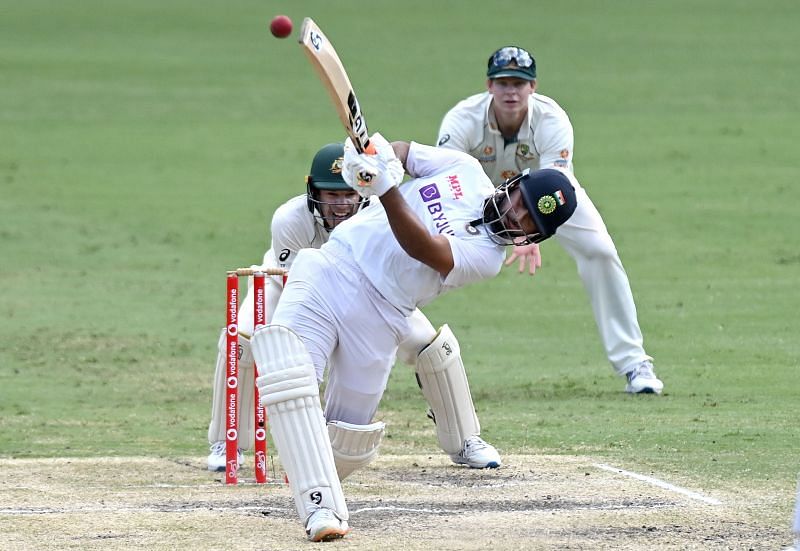 Rishabh Pant is almost a surety in the Indian starting XI after his exploits with the bat in the Border-Gavaskar Trophy. But there have been a few suggestions stating that the southpaw could play as a specialist batsman, with Wriddhiman Saha wearing the wicket-keeping gloves.
In a video published on his YouTube channel, Aakash Chopra was asked by a fan if Rishabh Pant should be India's first-choice wicket-keeper for the four-match Test series against England.
The former Indian opener did not even think for a second before saying that Pant was his first choice when it comes to this comparison.
"I feel Pant will play first because if you don't play him now, how will you show your face and what reason you will give to him for not playing him. It is true that his keeping is not as good as Saha but he is not a goalkeeper, he is a keeper and takes good catches. He does drop catches, but who doesn't drop catches. Paine and Saha also dropped catches," said Chopra

"When you try to go with this combination, where you are playing five full bowlers, Rishabh Pant ahead of Saha at this point in time in my opinion. I respect Saha, I like him a lot but I don't think he can play at the moment," concluded Aakash Chopra