Former Indian batsman Aakash Chopra has made it clear that he does not even remotely believe in those reports which randomly suggest that senior batsman Cheteshwar Pujara is being dropped from the Indian team.
As we all know, Cheteshwar Pujara has had his share of failures and successes in the recent past. The right hander did not perform well in both the innings of the World Test Championship Final Against New Zealand which India lost. Many believe that this was one of the main reasons for India's loss in such an important ICC event.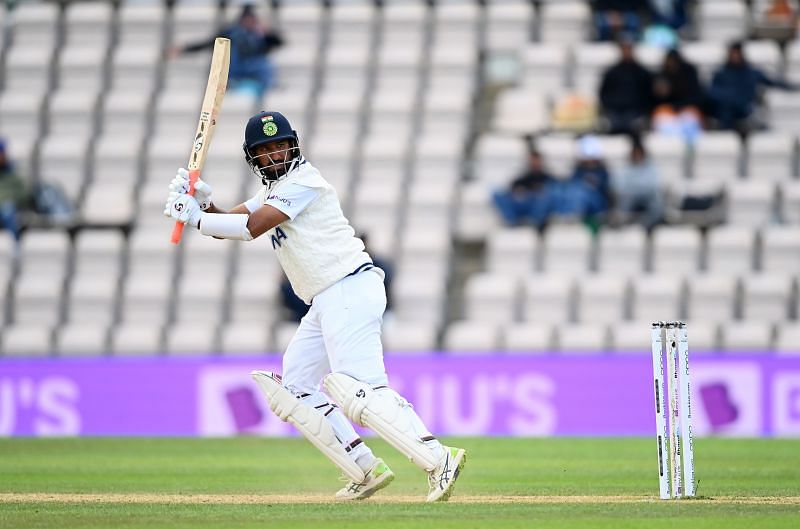 Some reports are suggesting that young players like KL Rahul and Hanuma Vihari can take Pujara's place in the Indian team in the India- England Test series which is scheduled to happen next month.
While responding to a fan question in a video shared on his Facebook page, Aakash Chopra pointed out that Cheteshwar Pujara's century in India's last trip to England should help him hold on to his spot. The former Indian opener said:
"Reports come but I am not believing that news because the last time India had toured England, Cheteshwar had scored a century. Yes, I know what you are thinking that his average is less than 30 in England and he has toured there two or three times.""He didn't score runs recently in the WTC as well. His style of play is very good for him, the team also benefits a lot at times but repeatedly controversy raises its head that you are taking so much time and not moving the game forward." – added Chopra.

"But I definitely see Cheteshwar Pujara playing in the first Test match. In my opinion, at this point in time, I will not touch him. I will continue with Cheteshwar Pujara."

"I will also expect from Pujara, his average of 29 in England and the same average in the two-year WTC cycle, that's not what Pujara is made of. He played all the matches, there were some important knocks, but the big runs have not come."- ended Aakash, in the Facebook Video
Keeping in mind, the kind of stability that Pujara provides to the Indian team, it would be a very tough decision for Virat Kohli to drop him.